The Southpaw Postcard Collection - Bridges
---
thesouthpaw.net
thesouthpaw@comcast.net
256-426-6385

These postcards about the BRIDGES of Madison County are from the extensive collection of George & Peg Heeschen.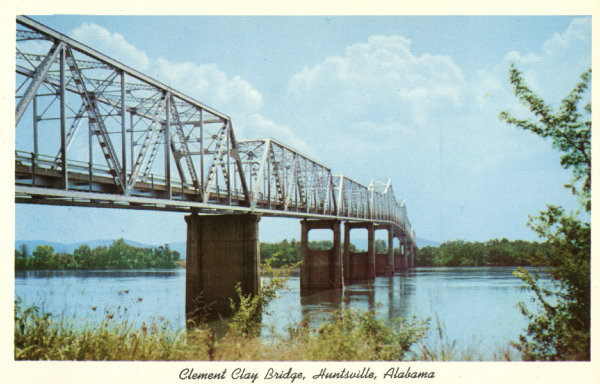 Item 2 of 6 (8452)
Back: CLEMENT CLAY BRIDGE. This bridge across tne Tennessee River is located 12 miles south of Huntsville, Alabama, on route 231.
Source:
Anderson News Company, Florence, Ala.
Curteichcolor
Rights:
From the postcard collection of George and Peg Heeschen, The Southpaw, Huntsville, Alabama