The Southpaw Postcard Collection - Court House
---
thesouthpaw.net
thesouthpaw@comcast.net
256-426-6385

These postcards about the Madison County COURT HOUSE are from the extensive collection of George & Peg Heeschen.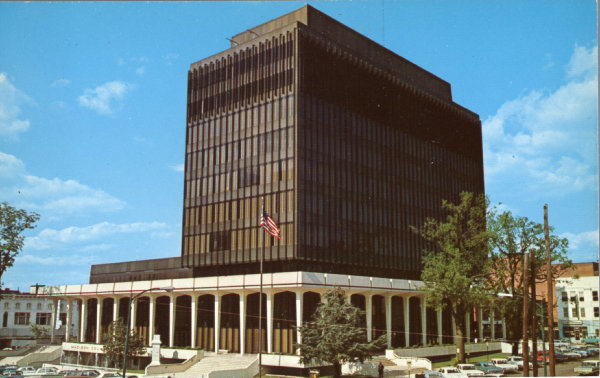 Item 24 of 29 (8545)
Back: MADISON COUNTY COURTHOUSE, Huntsville, Alabama, "Space City,USA"
The new multi-million dollar building gives the county government more room to serve the people of Madison County.
Source:
Scenic South Card Co., Bessemer, Ala.
Color by Clark.
Rights:
From the postcard collection of George and Peg Heeschen, The Southpaw, Huntsville, Alabama