The Southpaw Postcard Collection - Downtown
---
thesouthpaw.net
thesouthpaw@comcast.net
256-426-6385

These postcards of DOWNTOWN Huntsville are from the extensive collection of George & Peg Heeschen.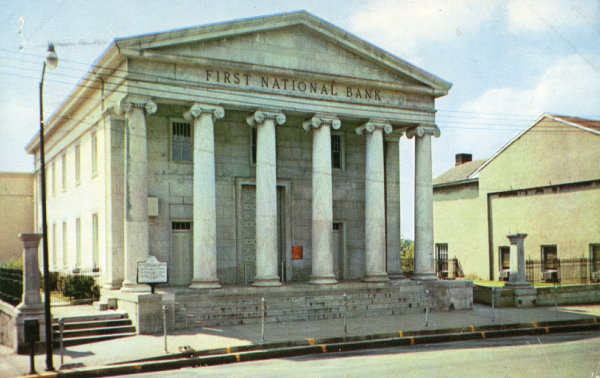 Item 22 of 110 (8516)
Back: First National Bank Building, Huntsville, Alabama
This building has been a landmark for over a century. The very same hold-up-proof cashier's cages of today were used as detention cells in 1835 where slaves were impounded for the debts of their masters.
Source:
Anderson News Company, Florence, Ala.
Rights:
From the postcard collection of George and Peg Heeschen, The Southpaw, Huntsville, Alabama