The Southpaw Postcard Collection - Government
---
thesouthpaw.net
thesouthpaw@comcast.net
256-426-6385

These postcards of GOVERNMENT BUILDINGS in Huntsville are from the extensive collection of George & Peg Heeschen.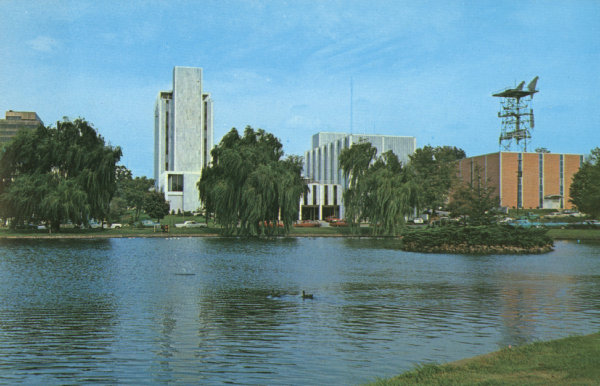 Item 12 of 20 (8564)
Back: HUNTSVILLE, ALABAMA
A scene in Big Springs Park looking toward the new Madison County Courthouse, City Municipal Buildings ond the Bell Telephone Building.
Source:
Scenic South Card Co., Bessemer, Ala.
Rights:
From the postcard collection of George and Peg Heeschen, The Southpaw, Huntsville, Alabama