The Southpaw Postcard Collection - Greetings
---
thesouthpaw.net
thesouthpaw@comcast.net
256-426-6385

These Huntsville GREETING postcards are from the extensive collection of George & Peg Heeschen.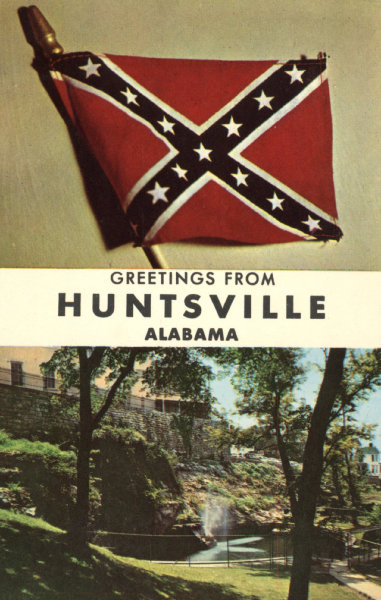 Item 9 of 13 (8583)
Front: Greetings from Huntsville, Alabama
Back: Founded in 1805. The Big Spring is but one of Huntsville, Alabama's prides. Today it is known as Rocket City, U. S. A. It is the home ot the rocket research center, Redstone Arsenal.
Source:
Anderson News Company, Florence, Ala.
Rights:
From the postcard collection of George and Peg Heeschen, The Southpaw, Huntsville, Alabama