The Southpaw Postcard Collection - Marshall Space Flight Center
---
thesouthpaw.net
thesouthpaw@comcast.net
256-426-6385

These postcards about MARSHALL SPACE FLIGHT CENTER are from the extensive collection of George & Peg Heeschen.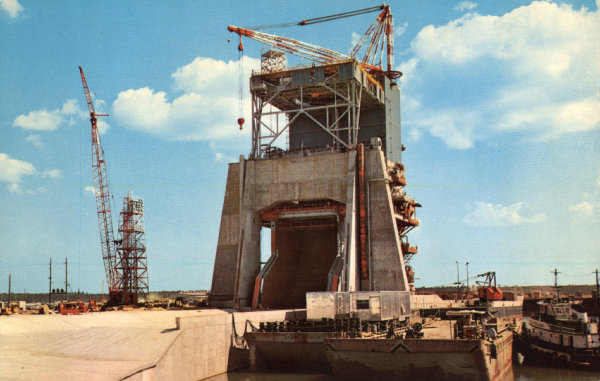 Item 38 of 56 (8789)
Back: MISSISSIPPI TEST FACILITY, NATIONAL AERONAUTICS AND SPACE ADMINISTRATION, HANCOCK COUNTY
This 200-foot-tall rocket test tower is one of three units and this particular stand is for static firing the S-ll (second stage) of the giant Saturn V. MTF is a division of the George C. Marshall Space Flight Center, Huntsville, Alabama.
Source:
Pub. by Deep South Specialities, Inc. Jackson, Miss.
Card by H. S. Crocker Co., Inc., San Franc
Rights:
From the postcard collection of George and Peg Heeschen, The Southpaw, Huntsville, Alabama