The Southpaw Postcard Collection - Marshall Space Flight Center
---
thesouthpaw.net
thesouthpaw@comcast.net
256-426-6385

These postcards about MARSHALL SPACE FLIGHT CENTER are from the extensive collection of George & Peg Heeschen.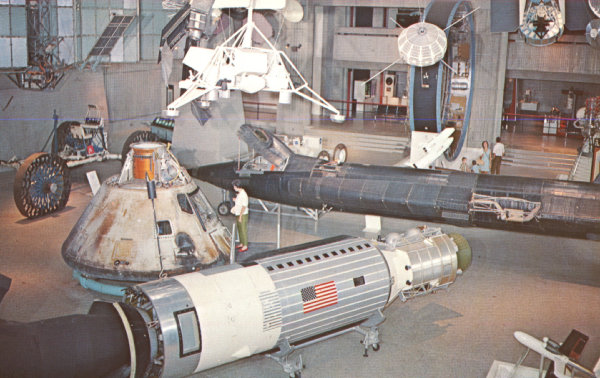 Item 44 of 56 (8795)
Back: Spaceships, moon buggies, rocket engines and exhibits about space travel fill the multi-million dollar Alabama Space and Rocket Center in Huntsville. The new sooce center. World's largest missile and space exhibit, highlights the equipment used by U. S. astronauts to exolore the moon. The Center is located west of Huntsville on Highway 20, and operates seven days a week.
Source:
Scenic South Card Co., Bessemer, Ala.
Color by NASA
Rights:
From the postcard collection of George and Peg Heeschen, The Southpaw, Huntsville, Alabama