The Southpaw Postcard Collection - Other
---
thesouthpaw.net
thesouthpaw@comcast.net
256-426-6385

These postcards about are from the extensive collection of George & Peg Heeschen.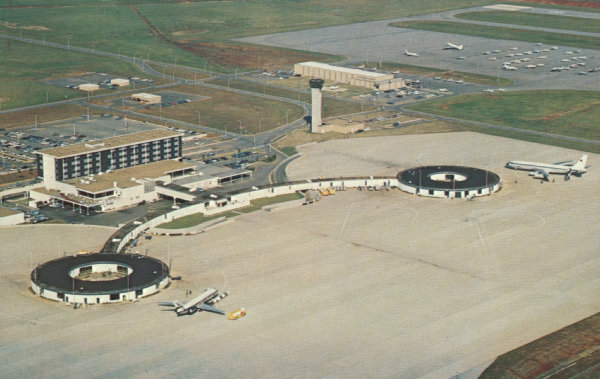 Item 12 of 23 (8632)
Back: HUNTSVILLE-MADISON COUNTY JETPORT (Carl Jones Field)
Located approximately 15 miles from Huntsville, Ala. on Highway 20, the Jetport and Skycenter are totally new airport concepts. This complex includes airport, terminal, hotel, office center, restaurants, golf course, shops and 1,200 acres of prime industrial land.
Source:
Color by Andrew N. Foster
Scenic South Card Co., Bessemer, Ala.
Rights:
From the postcard collection of George and Peg Heeschen, The Southpaw, Huntsville, Alabama