The Southpaw Postcard Collection - Redstone Arsenal
---
thesouthpaw.net
thesouthpaw@comcast.net
256-426-6385

These postcards about REDSTONE ARSENAL are from the extensive collection of George & Peg Heeschen.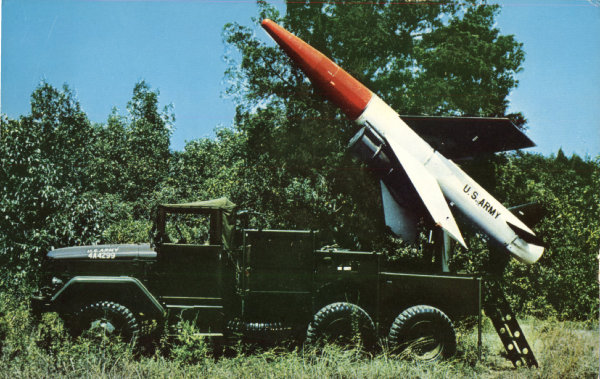 Item 15 of 34 (8431)
Back: LACROSSE GUIDED MISSILE, REDSTONE ARSENAL, HUNTSVILLE, ALABAMA.
An Army surface-to-surface artillery guided missile. The Lacrosse system consists of three basic units the missile, which is a solid fuel rocket, a launcher mounted on a standard Army truck, and a guidance station. The Lacrosse is capable of delivering a variety of warheads, at the direction of the combat commander, with precision accuracy.
Source:
Anderson News Company, Florence, Ala.
Rights:
From the postcard collection of George and Peg Heeschen, The Southpaw, Huntsville, Alabama