The Southpaw Postcard Collection - Schools
---
thesouthpaw.net
thesouthpaw@comcast.net
256-426-6385

These postcards about the SCHOOLS of Huntsville and Madison County are from the extensive collection of George & Peg Heeschen.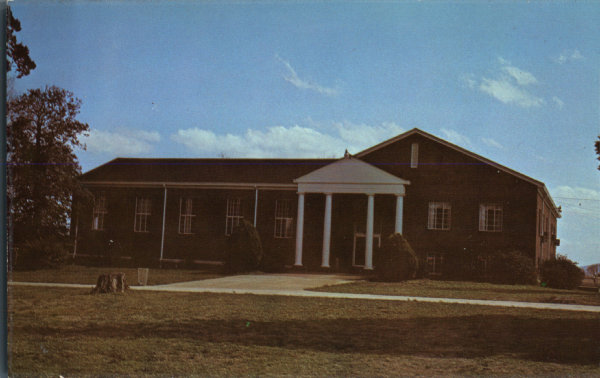 Item 35 of 36 (8842)
Back: The W. H. Green Hall. Oakwood College, Huntsville, Ala., built in 1956 of brick colonial architectural design, contains the Behavioral Science and Religion Department. The book store is housed in the east wing.
Source:
A Picture World Gallery Card / Great American Publishing Co., Decatur, AL
Color by Hub Gardner
Rights:
From the postcard collection of George and Peg Heeschen, The Southpaw, Huntsville, Alabama