Albert Lane
---
Artist Albert Lane is best known for his pen and ink studies of Huntsville's historic landmarks.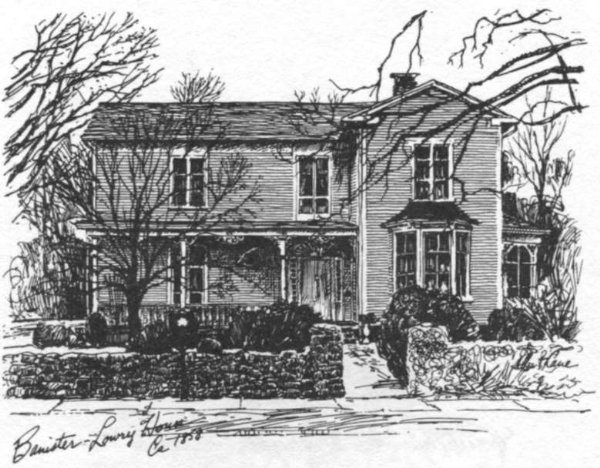 Banister-Lowry Home, Adams Street
Shortly after this Gothic Revival house was built in 1858, it was sold to the Church of the Nativity for use as a rectory. The Rev. John Banister moved in and later acquired title to the house. He lived there until his death in 1909. The house was purchased by Col. and Mrs. Samuel H. Lowry in 1967. They restored and enlarged the house and developed the attractive back patio and pool area. Mrs. Lowry continues to reside here along with Rev. Banister's ghost who walks about most evenings. Drawn by Albert Lane.
Item 21 of 21 (5981)
Source:
Albert Lane
Date:
Unknown
Rights:
Reproduced from "Twickenham Tables" published by the Twickenham Historic Preservation District Association, Inc., 1988, with the permission of THPDA and Mildred Lane.