Susan Clanton
---
Susan contributed drawings for "Twickenham Tables"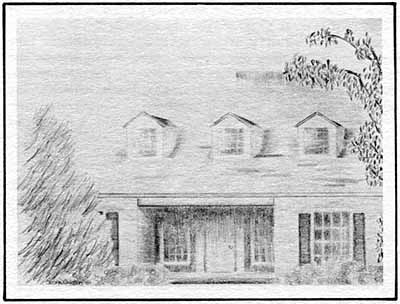 MAHOOD-ALLEN HOME, White Circle
During the 1950's and 60's this charming neighborhood evolved. The C.E. Mahood's built this house for their daughters to grow up in. The drawing is by Susan Berry Clanton and was done in 1978.
Item 1 of 3 (5851)
Source:
Susan Berry Clanton
Date:
1978
Rights:
Reproduced from "Twickenham Receipts and Sketches" published by the Twickenham Historic Preservation District Association, Inc., 1978, with the permission of THPDA and the artist.