Huntsville - Madison County Public Library
---
915 Monroe Street, Huntsville, AL 35801
256-532-5969, HMCPL.org
The Heritage Room has a wealth of Huntsville history photographs and documents.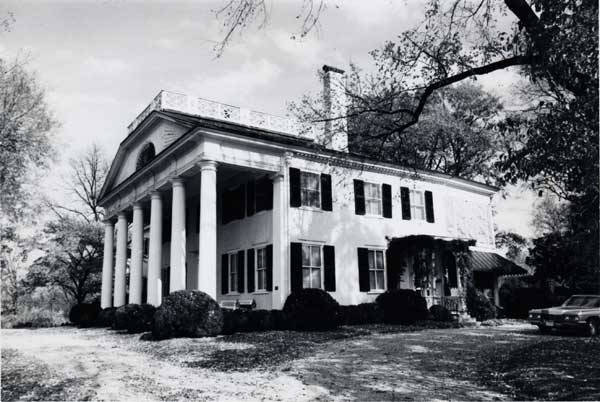 Item 44 of 177 (4584)
"The Pope Mansion. Located on Echols Hill at 403 Echols Avenue, the LeRoy Pope Mansion was built in 1815 by architect George Steele on a twenty-five and one-half acre plot. It was the first mansion in Huntsville. Bricks for the house were made in Tennessee, transported by flatboat to Ditto's Landing, and then hauled by wagon to the building site."
Date:
unknown
Rights:
Alabama Mosaic; Huntsville Madison County Public Library