Huntsville - Madison County Public Library
---
915 Monroe Street, Huntsville, AL 35801
256-532-5969, HMCPL.org
The Heritage Room has a wealth of Huntsville history photographs and documents.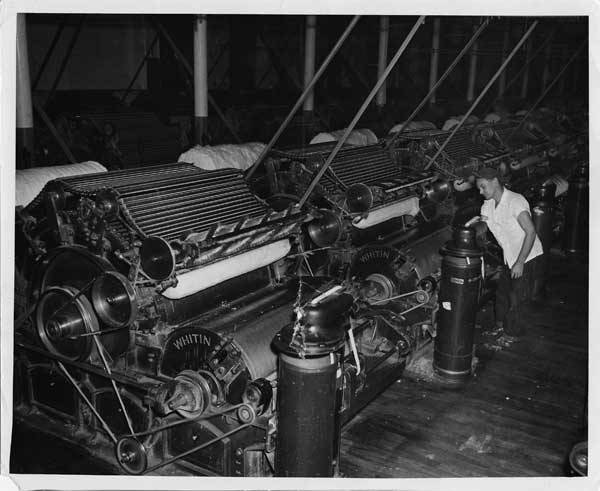 Item 119 of 177 (5423)
"Huntsville Manufacturing Company Card Room. The picker laps are fed into carding machines where they are reduced to a thin layer of cotton. Fine wire teeth comb the cotton, coming out in the form of a one-inch rope called roving."
Source:
"Case, Buel"
Date:
unknown
Rights:
Alabama Mosaic; Huntsville Madison County Public Library