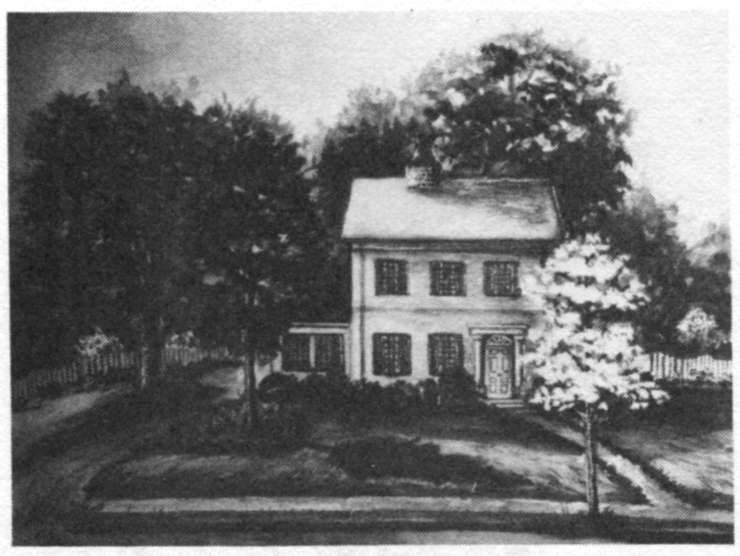 Johnson-O'Farrell, Franklin Street
A Victorian home, used by the Episcopal Church as its rectory, was torn down and the present home, designed by Paul Meridith Speake, was built in 1940.Many of the shutters, doors, window sills, studs, floors, and walls were built with the lumber from the old rectory.
The house was built for the Herbert Johnson family and his descendants lived in the home until it was sold in June, 1978. Mr. and Mrs. Dean O'Farrell bought the house in January 1980, and moved in with their two sons, and remain the present owners.
This painting was given to the owners by the artist, Trice Hinds, in 1982.