Susan McCrary
---
Susan contributed drawings for "Twickenham Receipts and Sketches"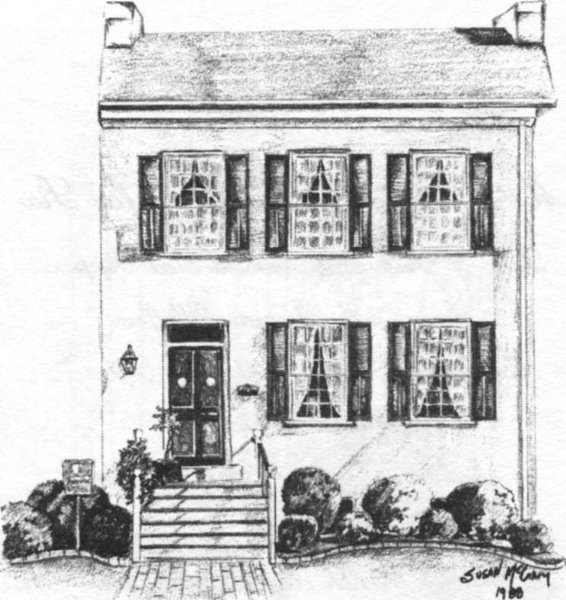 Feeney-Barber Home, Randolph Street
This 1832 George Steele designed Federal house originally had only a hall and one room on each floor. The east chimney was never functional but was built to visually balance the west one. In the 1920's a rear wing and brick front porch were added and the house was stuccoed. The present owners, Mr. and Mrs. Peter Barber, purchased the house in 1975 and have done considerable work. By removing the porch, they've restored the charming simplicity of this house. A deck with lattice fencing is in the back. Sketched in 1988 by Susan McCrary.
Item 1 of 6 (5936)
Source:
Susan McCrary
Date:
1988
Rights:
Reproduced from "Twickenham Tables" published by the Twickenham Historic Preservation District Association, Inc., 1988, with the permission of THPDA and the artist.