The Southpaw Postcard Collection - Big Spring
---
thesouthpaw.net
thesouthpaw@comcast.net
256-426-6385

These postcards about the BIG SPRING are from the extensive collection of George & Peg Heeschen.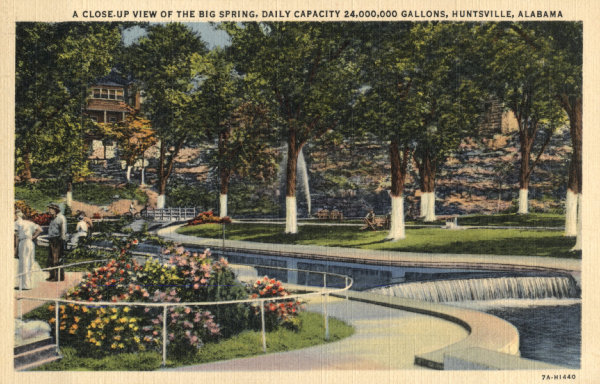 Item 34 of 43 (8877)
Front: A close-up View of the Big Spring, Daily capacity 24,000,000 Gallons, Huntsville, Alabama.
Back: View of the Big Spring from which Huntsville secures its water supply.
Source:
Curtis Teich & Co., Inc., Chicago.
Rights:
From the postcard collection of George and Peg Heeschen, The Southpaw, Huntsville, Alabama