231 East Side Square
---
"Schiffman Building. Madison County National Register Of Historic Places Listing (Downtown Huntsville MRA), 1980. (HHF Website)"
History of the I. Schiffman Building
.
District:
Other (777)
Built:
1895
Sign:
Alabama Historical Association Marker
Location:
Map ↗
---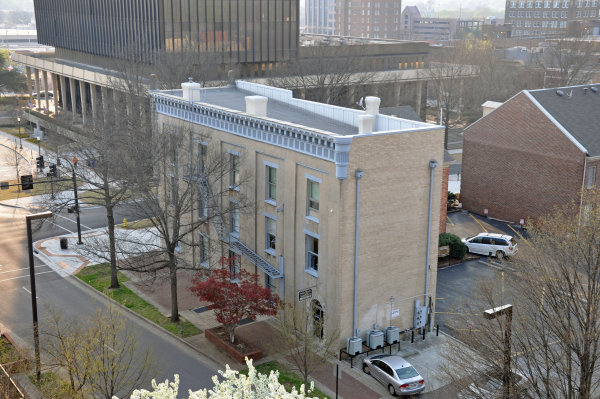 Item 3 of 12 (5351)
View from the steeple of the Church of the Nativity.
Source:
Deane K. Dayton
Date:
c 2011
Rights:
Deane K. Dayton

The Following Pages Link to this Page: